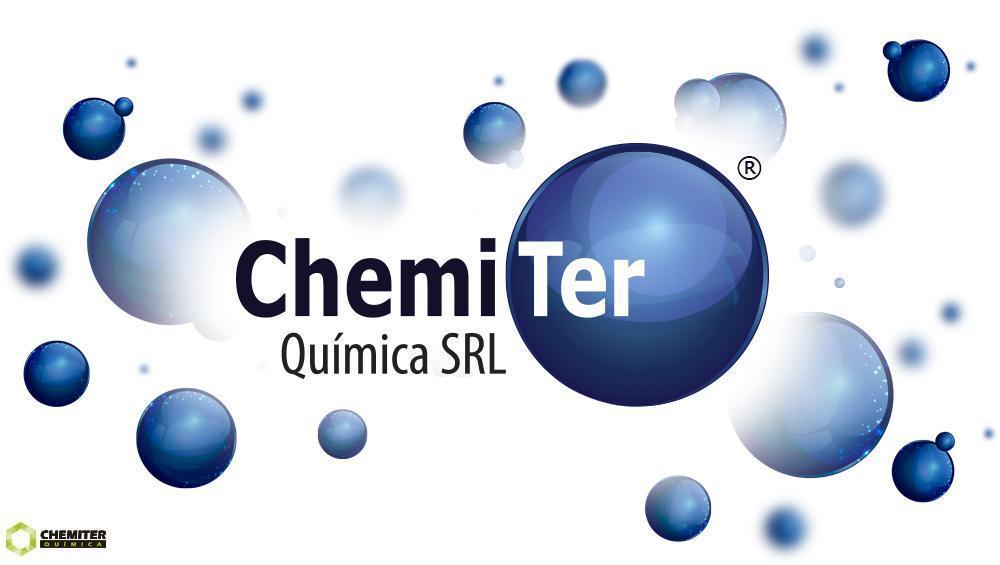 CHEMITER QUÍMICA 
Integral solutions in industrial, public and institutional hygiene, in fields such as industry, automotive and construction.
25 years manufacturing industrial detergent with efficiency and safety. Compromised in innovation, development and sustainability.
Chemiter Química SRL is a reference company in detergent and industrial maintenance. Its activity started more than 20 years ago in Terrassa (Barcelona). Thanks to its experience, Chemiter is specialised in cleaning products manufacturing and development and maintenance in the industrial sector, automotive, construction and department stores; offering fast, effective and safe solutions adapted to the specific demands of each sector.

DEVELOPMENT AND SUSTAINABILITY
Chemiter Química SRL offers integral solutions and maintenance for total hygiene and disinfection of public and institutional facilities, as well as department stores.
True to its environmental commitment, prepares all its products using in all its manufacturing, packaging and transportation processes, only biodegradable substances, environment-friendly.
Offers to its customers, technical assessment about the adequate use of its products to let them obtain not only more hygienic efficiency but also increased savings.
A meticulous quality control is applied to all Chemiter products, both in their certification and in their storage.
Counts with staff and adequate measures to respond immediately to the special needs of its customers.
The Chemiter Química SRL facilities are certified according to CE standards and count with their own laboratory with capacity to develop custom-made product formulas for automotive, industry and construction.
Our goal is a sustainable business development.